I really like Fall, because it can be so cozy and beautiful and not as crazy as the Summertime. But these days I just feel like crawling back to bed every morning. We are working really hard at school, so I'm completely exhausted when I get home, but I have found a few ways to make it all a bit more fun and cozy. Let me give you a few tips:
Paint your nails nice and bright colours. Who says they all have to be the same colour?
And drink loads of tea and hot chocolate. It tastes even better when you drink it from your favourite rock 'n' roll mug.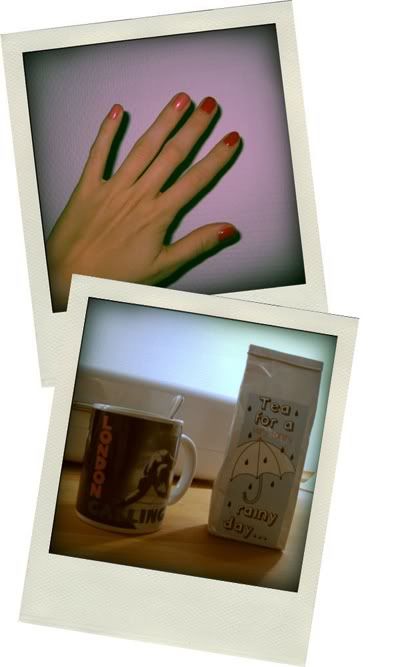 Also...
Look for cute guys with seglarmössa and tygväska. And smile at them when they walk by.
Ride your bicycle through Copenhagen late at night even though it's dark and rainy. Everything looks different and really pretty.
Spend some time every day gossiping with your girlfriends.
Listen to sweet music...